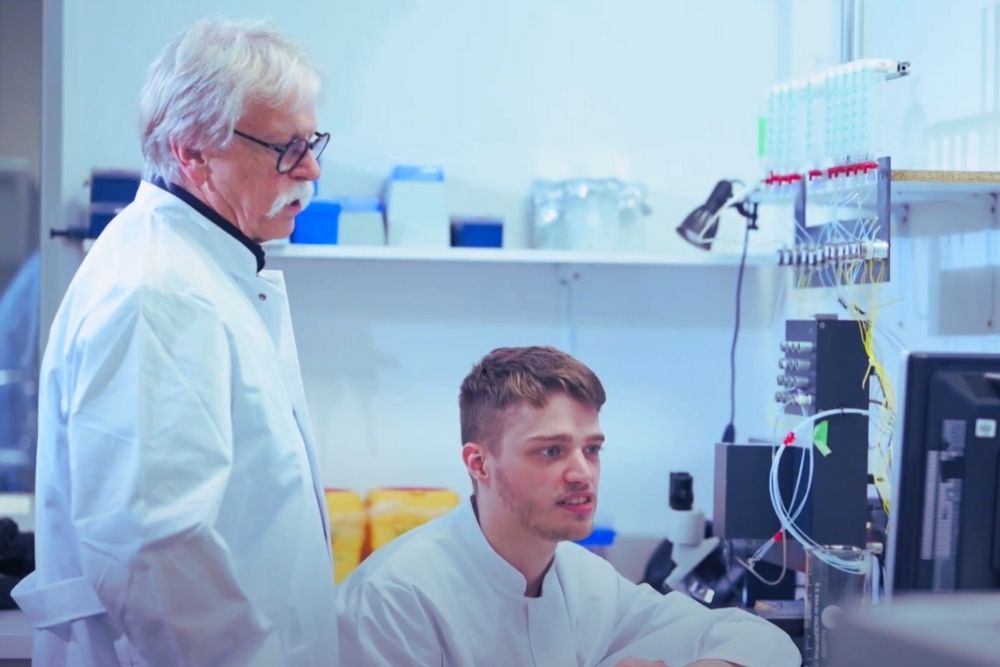 Ecocyte Bioscience offers In Vitro Transcription (IVT) services to suit your needs! Whether you are starting from the procurement of the cDNA or using cDNA your lab has at hand, we will be able to help you through the process of transcription so you may have the most optimal results in your research.
Following restriction digestion as well as spin column clean-up of the now linearized vector containing your gene of interest with the right enzyme, the first quality control step ensures suitability for downstream application. The IVT is then followed by a further spin column clean-up and quality control step, with the results being shared with the you as PDF files.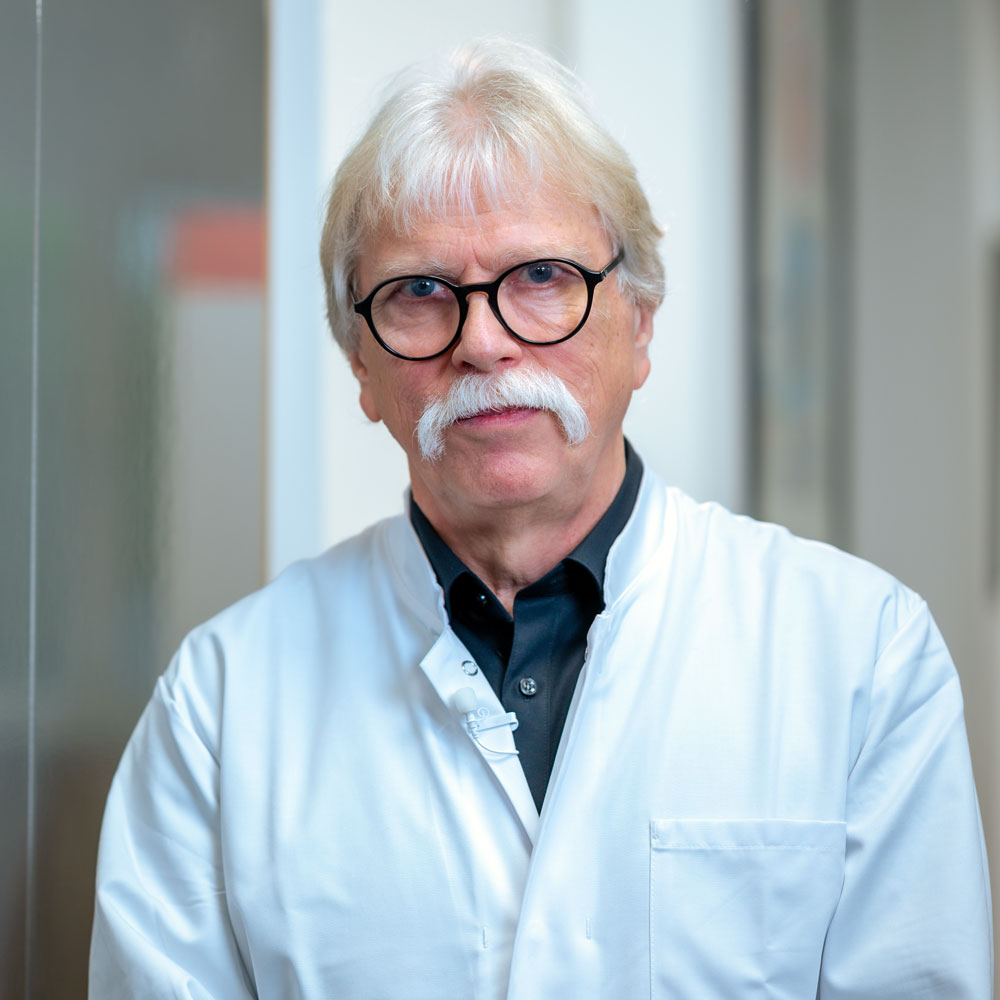 Upon request, functionality of your transcribed genes of interest can be tested directly in Two-Electrode Voltage-Clamp (TEVC) or swelling assays on Xenopus laevis oocytes.
IVT services offered by us utilize bacteriophage-derived T7 RNA polymerase, with addition of 5' m7G-cap and 3' polyA tails for increased stability and downstream translation. More-so, the addition of a Kozak sequence is generally done to even further improve translation. Ancillary translation sequences expressed by the target cells for in vitro translation can also be added upon request as well. Post-transcriptional DNase treatment removes any DNA template.
RNA that is synthesized through this process can be used in a wide range of applications, ranging from in vitro translation, biochemical studies and protein expression to electrophysiology.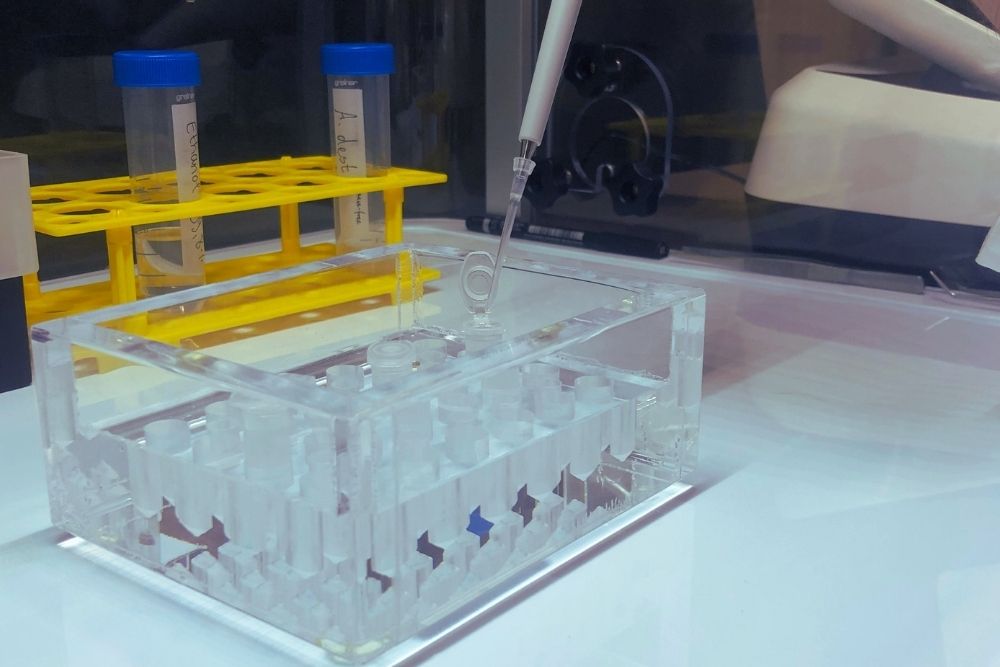 since 2006 in Europe
since 2010 in US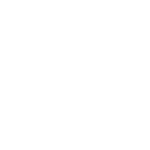 2,5+ Mil Xenopus Oocytes in Europe
1,3+ Mil Xenopus Oocytes in US and Canada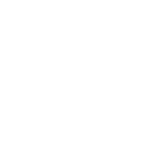 300+ customers in Europe
500+ customers in US and Canada
We have used Ecocyte Bioscience (Germany) grade I oocytes in my lab for over a year to express various ligand-gated ion channels for electrophysiological experiments. These are easily maintained for 5-8 days, and expression is routinely very high for WT and mutant channels and also for channels carrying non-canonical amino acids. I really appreciate the direct line of communication we have with helpful Ecocyte Bioscience lab and office staff.



Timothy Lynagh
Sars Centre for Marine Molecular Biology, University of Bergen
Website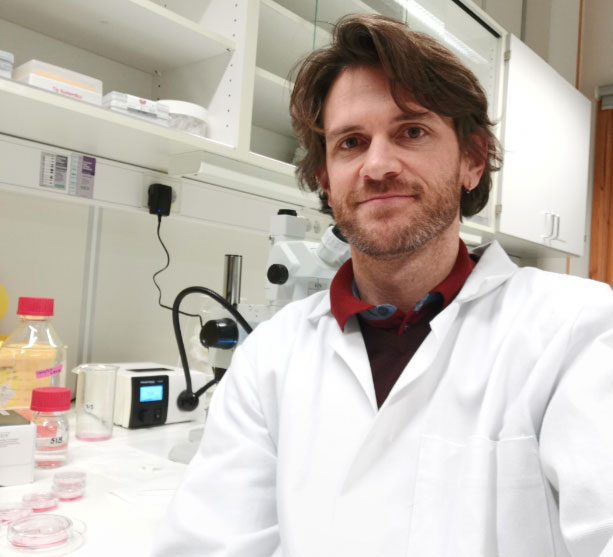 The Ecocyte oocyte service offers ready to use cells that can be immediately injected with cDNA or cRNA. Hence, we can spend more time working with our favorite receptors. We ordered cells with Ecocyte for many years now and are satisfied with the overall quality of the oocytes.



Lucien Rufener, Ph.D.
Co-founder & Managing Director
INVENesis Sàrl, Switzerland
Website | LinkedIn

Running electrophysiology labs in the US and Europe for nearly a decade, I've frequently found myself without ready access to animal facilities, nor sufficient staff to perform regular surgeries. So, ordering from Ecocyte has truly made my research possible. Oocytes are nearly always perfect quality, and arrive ready to inject or record. On the rare occasions when we've noticed a problem, support staff has responded immediately, usually at no cost to us. And they've accommodated every schedule change, even when our experimental plans evolve on very short notice. I can't imagine working without them!

Rebecca Howard
Website

We have been ordering Xenopus laevis oocytes via the mail ordering service on a weekly basis for some time. The oocytes are ready-to-use and of good quality for e.g. protein expression experiments. The ordering is very easy, and delivery is reliable. I would highly recommend Ecocyte to anybody interested in working with Xenopus oocytes.

Allan Beck Christensen, PhD, Associate Director, Biology
My colleagues and I have been receiving oocyte deliveries from Ecocyte for the past two years. The service is always reliable and the oocytes are ready to inject as soon as they arrive. Despite being in transit for 2 days on their way to us in the UK, they have remained viable for recording 5 days post injection. I would highly recommend Ecocyte if you are using oocytes in your research!

Amy Courtney
We have been using Ecocyte as a provider for oocytes for 4-5 years with on average 2000 oocytes a month. We are a relative small user group with 5-7 people using the oocytes. The oocytes provided by Ecocyte is high quality, which we use for both electrophysiology and LC/MS based import assays. We inject the oocytes with cRNA the day they arrive, and they are ready to use 3 days after. Ecocyte provide fast shipment, and can deliver oocytes two times a week. We order in the morning the day before we need the oocytes, and they arrive normally before 12 the following day. If any problems occur with the shipment and the oocytes therefore not arrive on the correct day we get a full refund (twice a year or something).

Christa Kanstrup
Ph.d. Fellow
University of Copenhagen
Department of Plant and Environmental Sciences
DynaMo Center Hundreds of peer reviewed scientific publications by using our products.
Our service is:
Time effective: Fast and reliable
Quality effective: Continuous quality – due to optimized procedures.
Cost effective: calculate your research costs accurately based on required services.
Work effective: streamline your workload
Space effective: reduction of required lab space
Get your Transcription Service:
More questions?
It is with this new service that we hope to simplify your research needs to another degree, and for labs across the US to spend more time on the projects that matter. If you would like any further information or an estimate for any of our services, please use the contact form above. We look forward to working with you!
Contact us directly: