Delivery of oocytes, Defolliculation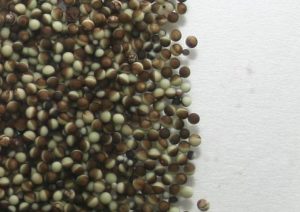 Ecocyte Bioscience offers a weekly delivery service of Xenopus laevis oocytes for expression studies. Our goal is to help your lab streamline your internal processes and spend more time researching and less time preparing.
We are certified (via IACUC in US, via Veterinary office in Europe) and we guarantee our oocyte quality and on time delivery. Our oocytes are defolliculated and are ready to use for mRNA or cDNA injections. Lab-bred and Wild-Type Xenopus laevis oocytes as well as alternate specialized defolliculation options are available at the US branch (in Europe only oocytes from lab-bred Xenopus).
If you would be interested in testing our service we will be happy to send you a free sample of our oocytes so that you can check their quality.
Oocytes Preparation Day
Our preparation days are Mondays and Thursdays
(you will receive the oocytes on Tuesday/Friday Respectively).
Order mondays no later than 10:00am – you will get the oocytes tuesdays not later than 12:00am!
Order thursdays no later than 10:00am – you will get the oocytes fridays not later than 12:00am!
To order the oocytes, just use the form below and fill out all fields or send an email with how many oocytes you would like and on what date. We will also need your contact name and email, your shipping address, and a phone number. If you have any questions or would like us to send you an estimate, please do not hesitate to contact us:
---
Our Service is:
Fast and reliable: overnight delivery until 12:00 am next day (exceptions by state); you order until 10:00 am on Monday or Thursday, you get the oocytes unitl 12:00 am next day
Continuous quality: due to optimized procedures Ecocyte guarantees similar quality of oocytes from batch to batch; stop quality variability due to preparations by different employees, bad animal facility properties or seasonal changes.
Cost effective: no payments for animal facility, employees for animal care and preparation; no payments in times where you do not use oocytes at all; calculate your research costs only basis of research; plan your budgets correctly.
Work effective: no paper work for applications for animal experiments necessary; set your order easily via email, fax or phone; do not waste students or PHD's for work on Xenopus.
Space effective: no additional room for animal care and preparation; use your rooms for more science.
Animal effective: Ecocyte serves very economically between 10 and 20 research groups from one Xenopus preparation; stop doing a preparation for only 50 or 100 oocytes the week; let's reduce lab animals substantially.
---
Get your Xenopus oocytes delivery now!
Please fill out all fields and we will get in contact with you as soon as possible.